Last weekend i attended a course by Historical textiles in Stockholm.
They finished an amazing project last year (read more about it here) and now they are offering their knowledge in what they learned during the process.
As a New Year's resolution I promised myself to both attend and give courses this year, so this was a good start.
I really recommend and encourages you all to do the same. If you have any knowledge to give out – just do it. And if you don't, take a course or several. You will not only learn a lot (yes you learn by teaching as well) but you will also grow as a person and make new friends and acquaintances 
This course was well prepared, and we got to learn a lot of history of these kind of work. And also se a lot of pictures of embroided intarsia coverlets and cushions that have survived through the years.
As a final treat, we got to look at the finished coverlets that started this whole thing.
I guess that I would have been able to figure the technique out for myself if I really wanted to. But I probably never would have started anything as it is outside my comfort zone. And I probably would have made several mistakes that I didn't have to do now (some one else already have made those and learned from it and could teach me not to do the same).
And – most important. I never would have been able to get my hands on the guilded leather (real goldleaf).
I will just post a couple of pictures here. I rather see that you sign up for the course.
And yes… they can come to you if you want to 
 you just have to ask.
* * * * * * * * * * * * * * * * * * *
Förra helgen gick jag en kurs i intarsiabroderi i Stockholm för Historical textiles.
Dom avslutade ett helt otroligt projekt förra året (läs mer här) och nu erbjuder dom kurser där dom för vidare vad dom lärt sig själva under processen.
Jag gav ett nyårslöfte i år, jag ska både gå fler kurser och även ge fler kurser så det här var en bra början.
Jag vill verkligen uppmuntra er att göra samma sak. Har ni något ni är duktiga på så erbjud er kunskap till andra, och är ni inte så duktiga så gå kurser för dom som är. Ni kommer inte bara att växa kunskapsmässigt (ja man lär sig saker på att lära ut också) utan även som människor. Ni kommer också att utöka er vänskapskrets.
Kursen var väl underbyggd och vi fick se många bra bilder på historiska fynd av liknande textilier, samt lära oss mer om deras historia.
Och som en sista liten guldklimp så fick vi även se dom återskapade guldskinnstäckena som startade det hela.
Jag skulle säkert ha kunnat klura ut tekniken själv, men jag skulle nog aldrig kommit mig för att göra det.
Dessutom slapp jag ju göra alla nybörjarmisstag själv, någon hade redan gjort dom och kunde berätta om det och visa hur man skulle göra istället.
Och – jag skulle ju inte kunnat få tag i gyllenlädret på egen hand (ja äkta guld applicerat på läder, ingen guldfärg här inte 
)
Jag kommer bara posta några få bilder här för inspiration, jag ser hellre att ni går kursen faktiskt.
Och ja – dom kan komma till dig om inte du kan komma till dom, det är bara att fråga 
Starting with some Swedish fika and a test embroidery / Fika och provlapp.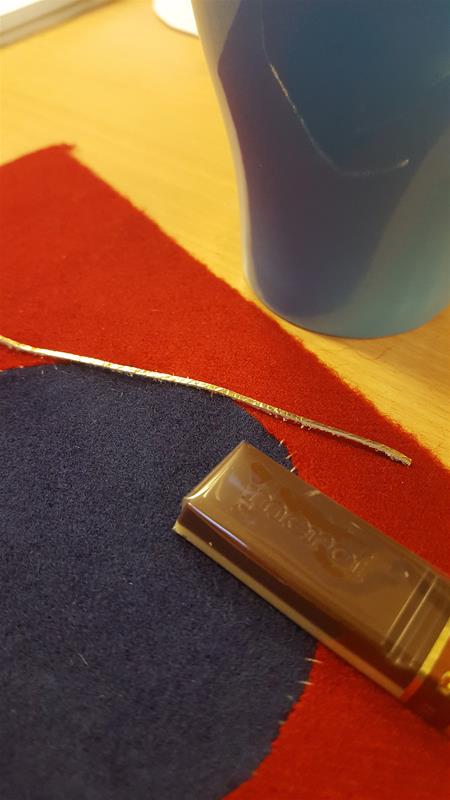 Finished testsewing / Färdig med testet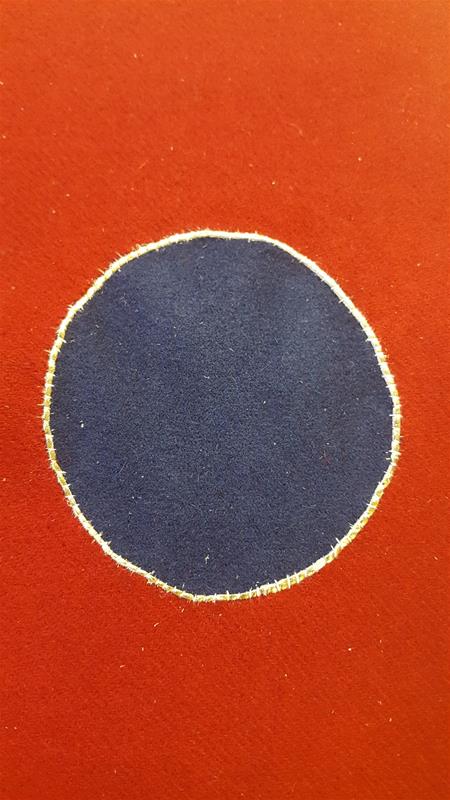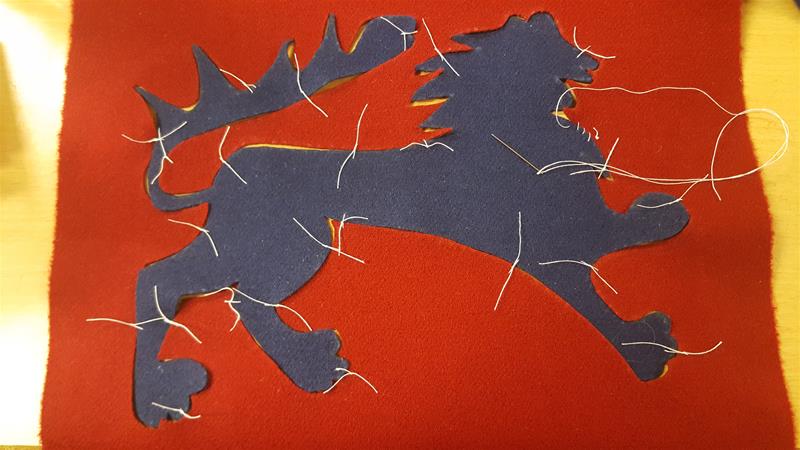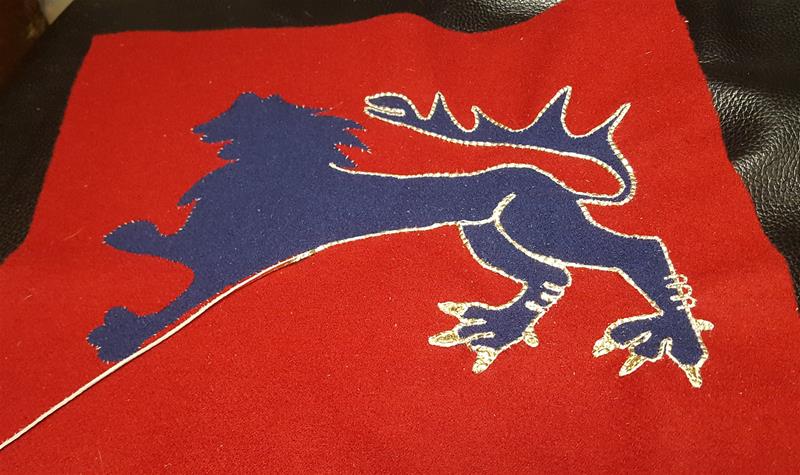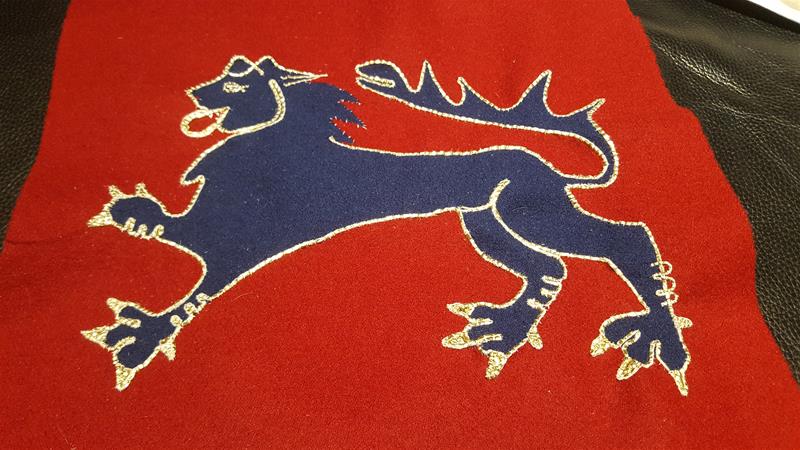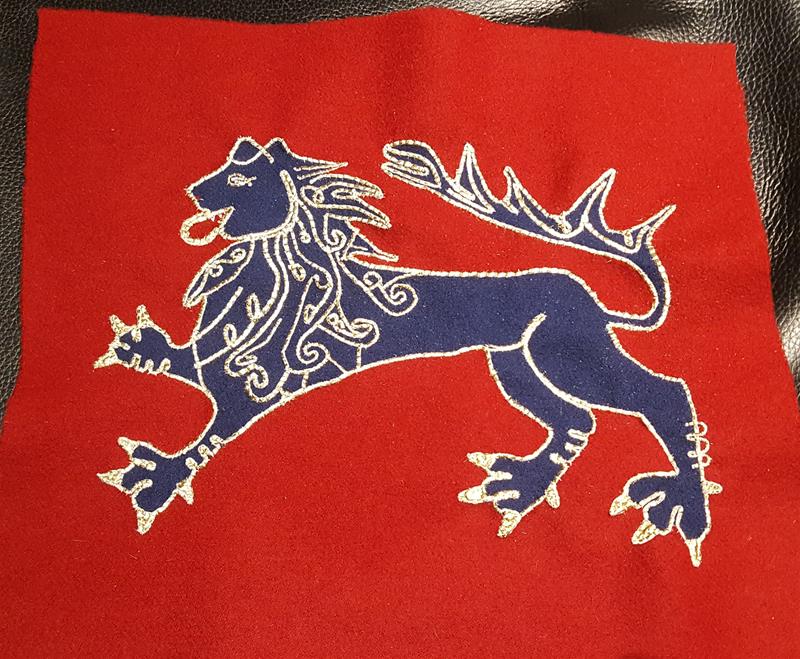 The original / Originalet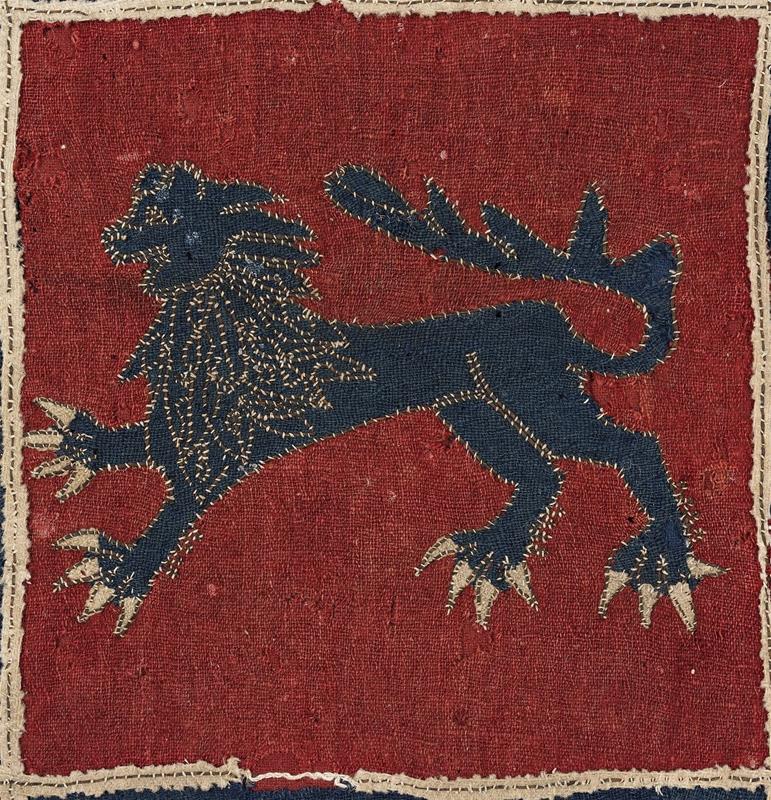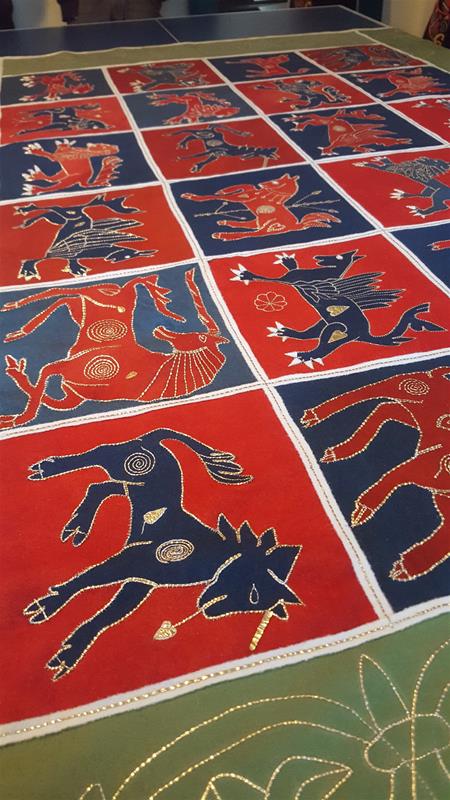 The whole coverlet (the original) / Hela guldskinnstäcket (originalet)